Procure our high performance range of Conveyor & Industrial Belts, Pneumatic Conveying Systems, Vacuum Conveying Systems, Powder Conveying System and Pollution Control & Monitoring Equipment, at reasonable rates
Founded by Mr. Deepak Jadiya, our company, Raj Deep Envirocon LLP was commenced with a purpose to create a revolutionary impact in the industries. By providing an advanced range of resourceful Pollution Control, Monitoring Equipment and other Industrial products, we have elevated the standards of tools, technology and machinery that are used for making various kinds of products. With our core intentions to provide the most reliable solutions to our customers, we have been working as a manufacturer. By well fulfilling the responsibilities of this job role, we have been successfully serving the market with a range of Pneumatic Conveying Systems, Vacuum Conveying Systems, Conveying and Batching Systems, Fume Extraction Systems, Powder Transfer Systems and many other products. The items we have been serving are made with an intention to enhance quality of production in the industries. We have always kept ourselves geared up to tackle everchanging dynamics of market and government policies. Through this, we have been constantly walking on our path of success since the beginning.
Our Mission
Our ultimate aim is to prove ourselves as a reliable team of professionals who are always ready to provide full technical support through its expertise in designing, manufacturing and project management. And for this, we have been constantly enhancing our technological resources and equipment. We have our keen focus on adapting & practicing much prolific work approaches so that we can serve our esteemed customers with the most valuable range of Fume Extraction Systems, Pneumatic Conveying Systems, Powder Transfer Systems, Vacuum Conveying Systems and other products. To pursue this mission, we have been consistently enhancing our methods with the help of our dexterous personnel.

Why Choose Us?
To be the market's first choice, we have always worked hard and now possessed qualities that reflect our abilities. The reasons why most of our first customers are still associated with us are: -
Infrastructure- Our company owns sound infrastructure, updated with highly advanced range of equipment.

Experts- We have the best professionals of the industry to carry business tasks and fulfill diverse requirements of customers.

Excellence- We are focused to have excellence in all what we do, this passion is making us grow in the domain.

Advanced Machinery- In all our processes, we make use of the advanced machinery and tools.

Our Clients
As, we have been a prominent part of the industry for more than a decade now, thus we have successfully built a wide clientele across the world. This list encompasses companies such as Lucid Collides Ltd., Alfa Lavel Limited, Praj Industries Ltd., Thermax Ltd., Boldrochhi India Pvt. Ltd., Brewforce, Delicia Food and Dry Fruits Pvt. Ltd. Apart from these names, we are serving industry giants like Eastern Condiments, Ghodawat Consume Products LLP, Gunina Venture, HVPL, IREL, Jai Breverage Pvt. Ltd., Monginis Foods Pvt. Ltd., SRF, Taural, Tropolite, etc.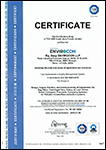 Get in touch with us